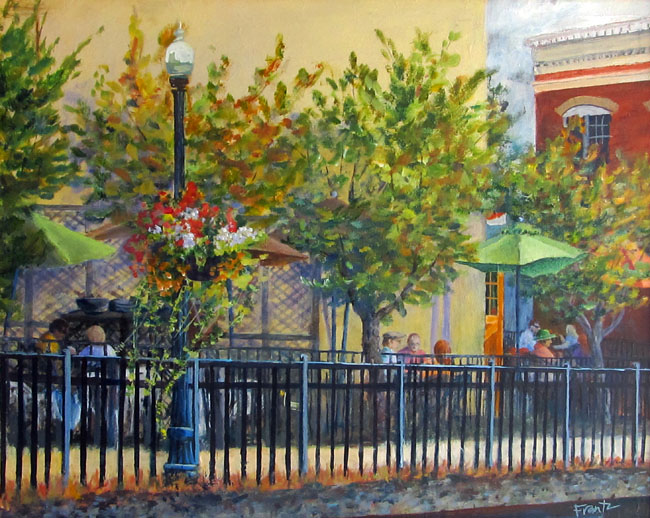 Sunday Diners
Acrylic on board
16"x20" ~ 2015 ~ $500
About Sunday Diners

I've always liked this spot and have painted it several times. This was a somewhat more ambitious version, however; why, I'm not sure, because I was doing it for Paint! Manassas and was very short on time. I think I finished it in about four hours, a record for me. Painting the fence was murder, because I only had one shot at it.

For this version, I was particularly drawn to the colors, and included a great deal more of the buildings than usual; usually I zero in on the umbrellas. Whatever, it must have worked, because I ended up with Best in Show for this piece. Very exciting.