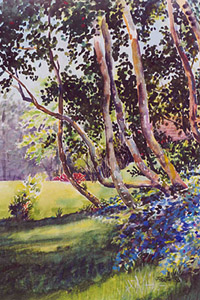 Schedule of Classes
Includes descriptions for each class, plus supply lists and other pertinent info.

Supply Lists
See all the lists at once by following this link.

Recommended Reading
My evolving list of worthwhile art instruction books.

Online Demos
If you can't attend a class in person, this may be the next best thing.

Student Gallery
Samples from my students.

For more class information, contact me.